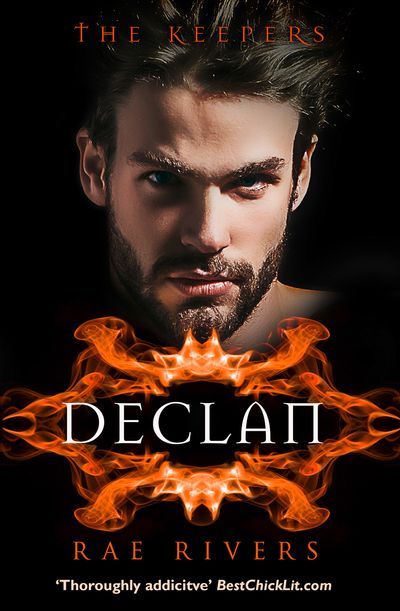 The Keepers - The Keepers: Declan
(The Keepers, Book 2)
By Rae Rivers
'Thanks to Rae Rivers, we're now totally hooked on witches.' – No. 5 on Grazia's 'Ten Hot Things to Do List'
For fans of The Chilling Adventures of Sabrina and The Vampire Diaries…
"You lied to me, misled me, attacked me," Declan murmured, dipping his head toward hers, "but what we had three months ago wasn't fake, was it?"
Kate's gaze faltered to his lips, heat pulsing between them. But she didn't deny it.
Declan Bennett has zero tolerance for thieves. He and his brothers, the Keepers, are fiercely protective of their witch, Sienna, and their privacy.
So when Kate Carrigan breaks into their estate, he'll be damned if he lets the little wildcat get away with it – especially after she seduced him three months ago, leaving him buck-naked in a New Orleans hotel. Declan wants payback – and some answers.
Before she was murdered, Kate's mother ingrained it in her not to trust anyone. Kate's magical powers make her a pawn in the war between good and evil, a war she's always avoided. Declan is everything she's been taught to fear, even if she can't forget the memory of his touch that one night…
Trouble is brewing as the powers of evil regroup – bolder and hungrier than ever – and Kate is forced to choose a side.
"'Another fantastically action packed, steamy adventure from Rae, bring on Ethan!" - Laura's Little Book Blog
"'I am more than a little in love with this series. I waited very (im)patiently to get my hands on Declan and the book is everything I wanted it to be and more.." - BestChickLit.com
"'The story twists and weaves, I didn't know which way Rae was going to take it, I was spellbound and couldn't put it down untill I had finished." - Jo, Comet Babe's Books