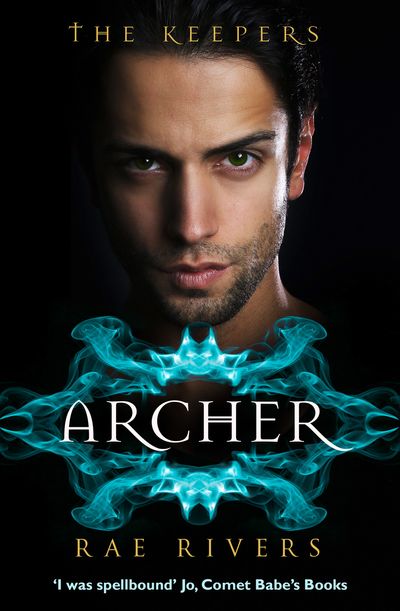 The Keepers - The Keepers: Archer
(The Keepers, Book 1)
By Rae Rivers
'Don't ever look for me again, Archer.'
His mouth curled into a smile. 'Game on.'
Central Park. Sienna Beckham is out jogging in the autumn sun, feeling almost ordinary. Trouble is, she'll never be. She's on the run from her life as a powerful witch blood-bound to three men – her keepers – who are sworn to protect her.
Evil is hot on Sienna's tail and Archer Bennett is searching for her, desperate to find her. As one of her Keepers, he will fight to his death to defend her.
Sienna must return and defend her hometown, Rapid Falls – but she has to face the past and master her powers. And as forbidden feelings blossom between Sienna and Archer, will their love survive the ultimate war?
The Keepers: three strong and handsome warrior brothers, born to protect.
Full Series Available now:
The Keepers: Declan (Book 2)
The Keepers: Ethan (Book 3)
The Keepers: Sienna (FREE prequel to the series)
'Thanks to Rae Rivers, we're now totally hooked on witches.' – No. 5 on Grazia's 'Ten Hot Things to Do List'
"'The twists and turns, the action, the suspense! This book was amazing!!" - The Girl Bookaholic
"'He is one of those heroes that simply brands you with his unique kind of passion and you are overwhelmed and breathless." - Paranormal Book Reviews
"'The Keepers: Archer is a fast paced and action packed story with a strong element of forbidden romance that kept me glued to my Kindle as I read!" - One More Page
"'This was a fantastic new story on witches, keepers and magic and I would definitely recommend as it's a real page turner!" - Laura's Little Book Blog
"'This is packed full of magic, evil, love, heartbreak, action and more so I would recommend anyone looking for a great story with a magic to pick this up." - Racing to Read