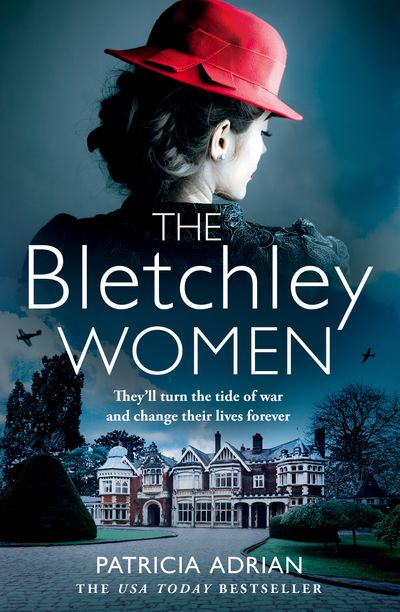 The Bletchley Women
By Patricia Adrian
The USA Today Bestseller!
A stunning new historical novel perfect for fans of Kate Quinn and Dinah Jeffries!
From debutante to farmer's daughter all roads lead to Bletchley…
In a different world, Evie Milton would have accepted her fate, married an aristocrat, and become the doyenne of one of England's finest estates, just like her mother.
In a different world, Rose Wiley would have married her fiancé, David, established a modest homestead, and brought up a brood of babies, just like her mother.
But this isn't a different world and these women are not their mothers. Rose dreams of a life filled with more than family and duty to her husband – a life of purpose – and Evie dreams of a life far away from her rarefied existence. Now, as they perform vital work at Bletchley Park decoding intercepted Luftwaffe messages, their role in turning the tide of war in the Allies favour shows Evie and Rose they don't have to settle for the life once laid out before them.