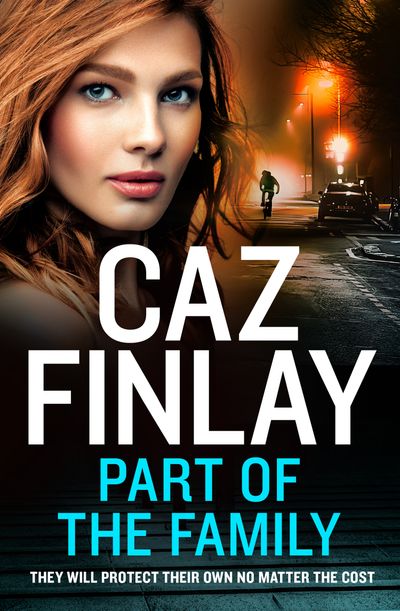 Bad Blood - Part of the Family
(Bad Blood, Book 6)
By Caz Finlay
Have you discovered the gangland crime series everyone is talking about?
'If you like Martina Cole and Kimberley Chambers you will LOVE [Caz Finlay]' Reader Review
You're either with them
The Carters have always run the streets of Liverpool, but now there's a new family in town who think it's time to challenge the system.
Or against them
And when threats are made, both loyalty and money is at stake. Of course the Carters will seek revenge, but first Grace and her boys must find out who is responsible.
The decision is yours
Being at the top of your game is tough, especially when your enemies – both old and new – want to take you down. Now it's time for the fight of their lives. The only question is, who will win?
NetGalley readers are addicted to Part of the Family
'I literally couldn't sleep until I finished this. Completely addictive' ⭐⭐⭐⭐⭐
'What a page-turner' ⭐⭐⭐⭐⭐
'Gangland at its best' ⭐⭐⭐⭐⭐
'One of my favourite authors. Another excellent gripping read' ⭐⭐⭐⭐⭐
'A thrilling, fast-paced gangland read which is realistic and entertaining' ⭐⭐⭐⭐⭐