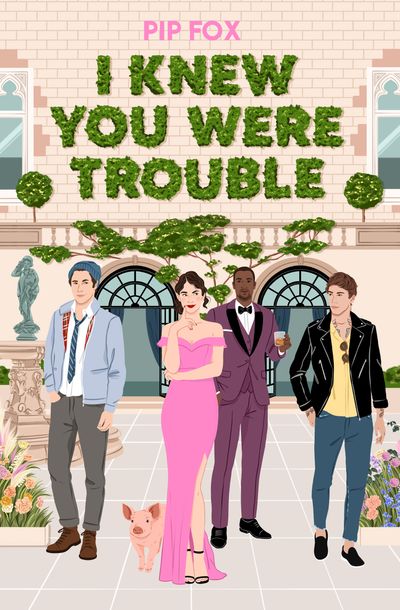 I Knew You Were Trouble
By Pip Fox
'I'm a sucker for a cute farm… a sweet, easy read with a HEA' ⭐⭐⭐⭐⭐ NetGalley Reviewer
Charlie S. Hughes is 27 and needs a plan. Her life's a mess and up until now her love life has been less than thriving. But a job offer at the local city farm feels like an opportunity too good to miss…
But when not one but three guys take an interest in her, things get a lot more interesting:
Will, the enigmatic farmer from Yorkshire.
Franco, the edgy and yet completely unpredictable artist.
Or Gabriel, the brooding but supportive friend she just happens to have a lot in common with…
Dating in your twenties should be fun, but when trouble walks through the door, will Charlie be able to separate her head from her heart and make the right decision…
Inspired by Thomas Hardy's classic novel Far from the Madding Crowd, this is a story of second chances, love, betrayal and finding your own happiness.
Readers have devoured I Knew You Were Trouble:
'A fun, light read, perfect for the summer' ⭐⭐⭐⭐⭐
'A story of relationships and revenge… such an easy read' ⭐⭐⭐⭐⭐
'Warm, enchanting and such great characters… I enjoyed the setting of the city farm' ⭐⭐⭐⭐⭐
'Relatable [and] I loved the setting' ⭐⭐⭐⭐⭐
'Romantic and beautiful' ⭐⭐⭐⭐⭐
'You can't help but love Charlie' ⭐⭐⭐⭐⭐
'Relatable, quirky, sweet and heartwarming' ⭐⭐⭐⭐⭐