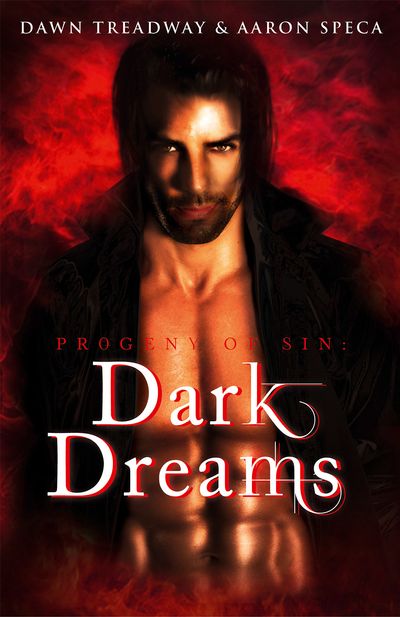 Progeny of Sin - Dark Dreams: HarperImpulse Paranormal Romance
(Progeny of Sin)
By Dawn Treadway and Aaron Speca
The Devil wants his due … The Daemon wants his out … and Jade just wants it all to be over. You don't always get what you want.
Jade Shear is an ordinary girl with an extraordinary ability that's literally about to send her to Hell. When Daemons discover Jade's power to read and manipulate others true feelings, they force her to assist with the rescue of their sibling; thrusting her from her everyday normality deep into the Underworld with the tall, dark and deliciously demonic Nias Hu'dor assigned as her guide.
All Nias wants is to live out his life without being involved with anyone else. No more emotion, no more connections, especially to pain in the ass humans. But when he sees Jade twisting a long curl of her wild red hair, and showing off the most amazing backside he's ever been privy to; Nias just knew he was staring at a world of trouble. How could his family have enlisted him to obtain this girls help to traverse Sheol?
This dark paranormal romance takes you from Jade's everyday existence into the world of the Djinn Sentry; an army of demonic solders determined to protect the human race; and then plummets you straight down into the seething malevolent Underworld where a multi-levelled caste system of Shaitan and the Devil himself welcome you.