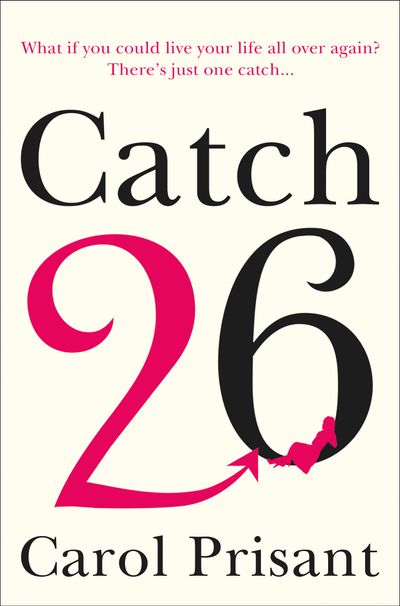 Catch 26: A Novel
By Carol Prisant
What if you could be young and carefree again? To be so beautiful you could have any man you wanted? To live your life all over again – but better?
You can!
There's just one catch…
Frannie Turner is a plain, middle-aged housewife married to Stanley, a self-absorbed retired dentist who hasn't slept in her bed in years. No children to love and be loved by. No exciting career to look back on. Just loneliness and lost dreams. So when the mysterious new hairdresser in town offers her the chance to get everything she's ever wanted, Frannie figures she has nothing to lose -except her soul. And surely, as a stunning twenty-six-year-old singleton in New York, finding true love within the stipulated year should be a piece of cake, not to mention a hell of a lot of fun!
But New York City is no place for the naïve, and Frannie will soon learn just how dangerous a deal with the devil can be…
'Catch-26 marries confection with thriller to create a tale that's at once compelling and comic, delightful and deep, classic yet modern, just like its older-but-younger heroine and theme. I read it straight through yet its memory lingers, the signs of a wonderful novel.'
Pamela Redmond Satran, author of Younger
'In her tantalizing novel, Catch 26, Carol Prisant serves up a thoroughly modern woman's Faust. This irresistible story comes wrapped around a devilish question: If you could have it all—sex, love, beauty, money and eternal life—would you sign on the dotted line?'
Dylan Landis, author of Rainey Royal