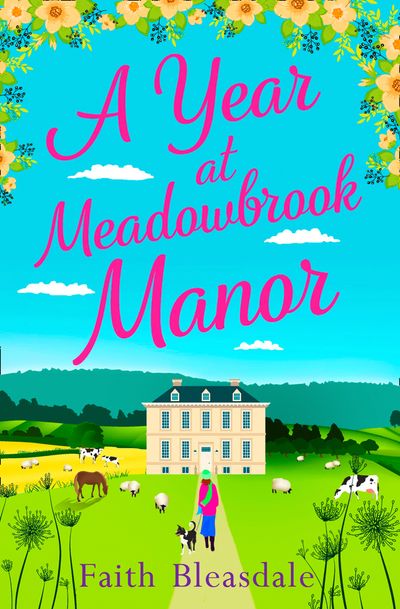 A Year at Meadowbrook Manor
By Faith Bleasdale
'A well written, light, warm hearted read.' Netgalley Reviewer
One divided family, one life-changing year…
Harriet Singer hasn't been home in ten years. When her beloved dad dies suddenly, she races to be there for her estranged siblings, despite the memories it brings back.
Then Harriet learns that all four Singer siblings must live together for one year, caring for their dad's Animal Sanctuary, or forfeit their inheritance.
Living under the same roof could make or break the family, but it's time Harriet stopped running and faced her past. Especially when her first love turns up…
A heart-warming story about love, hope and family, perfect for fans of Cathy Bramley and Heidi Swain.
"'Wish the animal sanctuary and Manor House were real as I would book a holiday there for real asap. It sounds and feels idyllic." - Netgalley Reviewer
"'A lovely heart-warming hug of a book about family and following your heart." - Zara Stoneley
"'A well written, light, warm hearted read." - Netgalley Reviewer