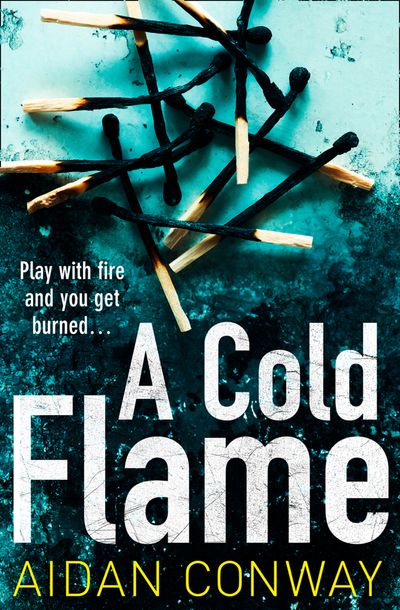 Detective Michael Rossi Crime Thriller Series - A Cold Flame
(Detective Michael Rossi Crime Thriller Series, Book 2)
By Aidan Conway
'Aidan Conway is a writer to watch' Declan Hughes, The Irish Times
Play with fire and you get burned…
A gripping crime thriller, from a new star in British crime fiction. Perfect for fans of Ian Rankin.
'This fast-paced thriller builds, page by page, with a searing intensity to an explosive end' Deborah Masson
Five men burnt alive.
In the crippling heat of August in Rome, a flat goes up in flames, the doors sealed from the outside. Five illegal immigrants are trapped and burnt alive – their charred bodies barely distinguishable amidst the debris.
One man cut into pieces.
When Detective Inspectors Rossi and Carrara begin to investigate, a terror organisation shakes the city to its foundations. Then a priest is found murdered and mutilated post-mortem – his injuries almost satanic in their ferocity.
One city on the edge of ruin.
Rome is hurtling towards disaster. A horrifying pattern of violence is beginning to emerge, with a ruthless killer overseeing its design. But can Rossi and Carrara stop him before all those in his path are reduced to ashes?
"'A Cold Flame is a gripping, white-knuckle thrill ride of a crime novel, set against the heat and dust of a vividly rendered Rome seething with corruption and conspiracy. Detectives Rossi and Carrera guide you safely through the inferno, always finding time for a cold drink and some perfectly cooked tagliatelle along the way. Aidan Conway is a writer to watch" - Declan Hughes
Praise for Aidan Conway: -
"'A brilliantly dark crime debut dripping with menace and atmosphere. You'll not want to put this one down" - Brian McGilloway
"'A rapidly unfolding corruption plot in an exquisite setting" - Rachel Sargeant, author of The Perfect Neighbours
"'A dark, gritty and atmospheric thriller. An immersive debut novel written with style and confidence" - Michael Wood