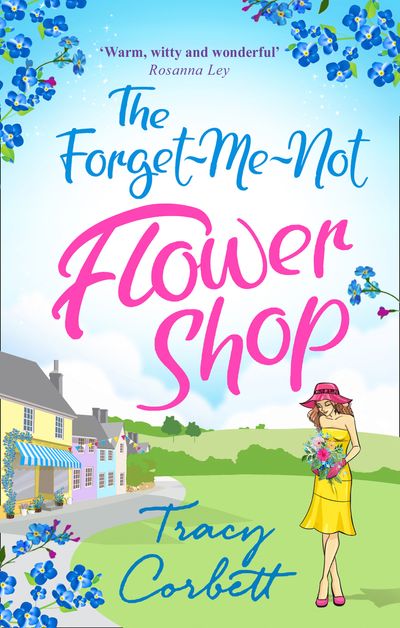 The Forget-Me-Not Flower Shop
By Tracy Corbett
If you love The Forget-Me-Not Flower Shop then you simply must read Tracy's next book, The Summer Theatre by the Sea!
'The Forget-Me-Not Flower Shop is warm, witty and wonderful. I absolutely adored Evie and Scott.' Rosanna Ley
The summer romance novel everyone is talking about!
Evie is busy running the Forget-Me-Not Flower Shop and praying for an uplift in sales as soon as possible. She might be in the market of selling romance, but for Evie a new man is the last thing she needs!
That is until plumber Scott Castillo turns up to fix her boiler. She's definitely not interested. But then, why does she keep ogling his rather attractive forearms? She's been fooled before – she isn't about to fall head-over-heels for some smooth-talker, right?
When he isn't trying to balance paying the bills with caring for his sick mother, Scott has stepped in to help parent his 18-year-old nephew, Ben. Between that and working full time Scott doesn't have time for romance. Until he meets Evie…
Love doesn't always bloom the way you expect but for the customers of the Forget-Me-Not Flower Shop it might just be the perfect time for romance…
This is the perfect read for fans of Lucy Diamond and Rachael Lucas.