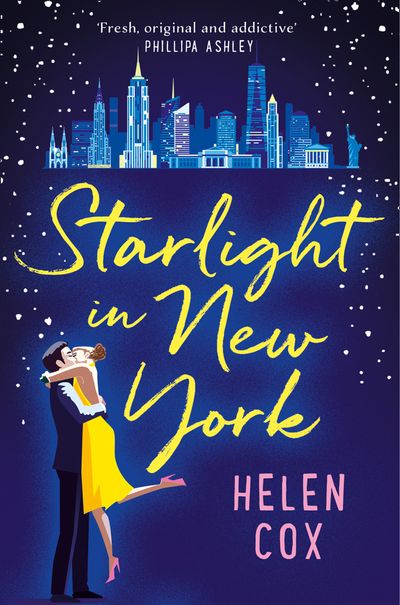 Starlight in New York
(The Starlight Diner Series, Book 1)
By Helen Cox
Everyone has a story to tell…
'With its shades of light and dark, this delicious debut is a page-turner you'd be mad to miss' SAMANTHA TONGE
Broken-hearted Esther Knight has swapped the old streets of London for the bright lights of New York. When she starts waitressing at the Starlight Diner, she realises it's the perfect place to lie-low and lick her wounds.
That is until their newest regular, actor Jack Faber, decides to take an interest in Esther. But her past is holding her back and she's not ready to fall in love again. Is she?
Desperate to start a new life, Esther begins to wonder if she can ever learn to let go. Could New York be just the place to set her free?