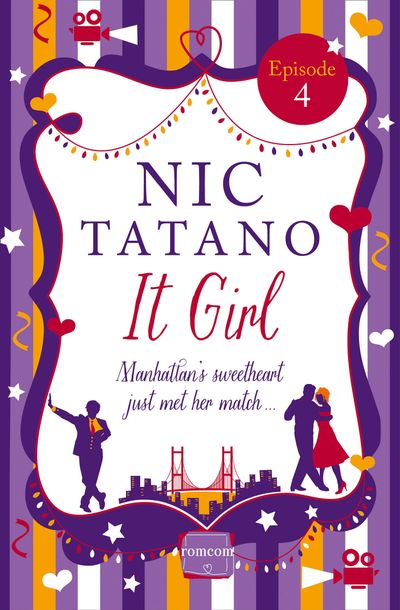 It Girl Episode 4: Chapters 20-25 of 36: HarperImpulse Rom Com
By Nic Tatano
NEXT ON "IT GIRL"… EPISODE 4
-It's the first episode of Dance Off, and Dexter relents by giving Veronica a classy dress:
"You look lovely in that dress. I presume it meets with your approval. It's from the Judi Dench fall collection."
"It's beautiful, Dexter. I appreciate it."
-Veronica lets it slip that she finds Dexter attractive:
He flashed a sinister grin. "So, you think I have a perfect face and body?"
So much for my having the upper hand.
-Veronica and Dexter are celebrity escorts at a high school prom and made the honorary king and queen… which means they have to share a dance with Dexter in control.
"Just let me lead."
"Don't get used to it."
Will their first dance be a disaster, or lead to something more?