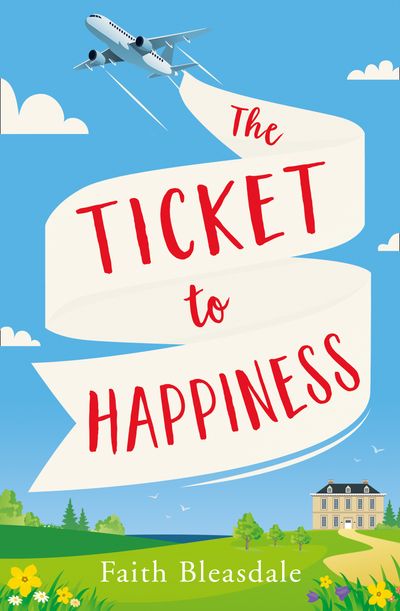 The Ticket to Happiness
By Faith Bleasdale
Will the trip of her dreams become the journey of a lifetime?
Brooke Walker needs to escape, and what better way to do so than booking a one-way ticket from California to England? Destination: Meadowbrook Manor – a family-run boutique hotel in the countryside, which promises fresh air, picturesque views, and – most importantly – peace and quiet.
 
But the last thing Brooke wants is to kick back and relax. She quickly integrates into daily life at the hotel, lending a hand at the animal sanctuary on site and becoming a firm friend to both the staff and residents.
 
Yet even with so much to distract her, Brooke soon realises she can't outrun her troubles – even 5,000 miles from home. Will Meadowbrook Manor be the fresh start she needs, or will it help her find happiness in ways that she least expected…?
 
A heart-warming story about hope, family and second chances, perfect for fans of Cathy Bramley, Jules Wake and Heidi Swain.
PRAISE FOR THE MEADOWBROOK MANOR SERIES
'A lovely heart-warming hug of a book about family and following your heart.' Zara Stoneley, bestselling author of The Wedding Date
'Wish the animal sanctuary and Manor House were real as I would book a holiday there for real asap. It sounds and feels idyllic.' Netgalley Reviewer
'A well written, warm-hearted read.' Netgalley Reviewer
REVIEWS FOR THE MEADOWBROOK MANOR SERIES -
"'A lovely heart-warming hug of a book about family and following your heart." - Zara Stoneley
"'Wish the animal sanctuary and Manor House were real as I would book a holiday there for real asap. It sounds and feels idyllic." - Netgalley Reviewer
"'A well written,warm-hearted read." - Netgalley Reviewer