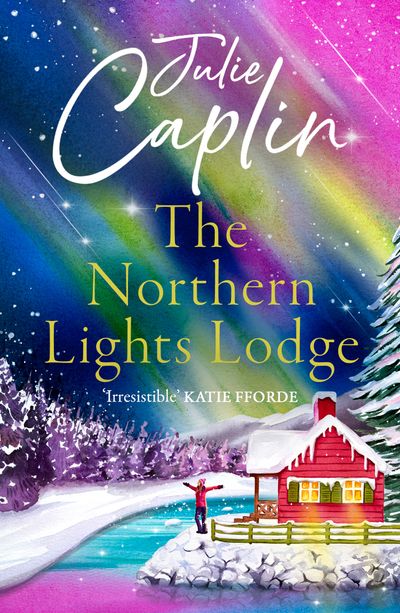 Romantic Escapes - The Northern Lights Lodge
(Romantic Escapes, Book 4)
By Julie Caplin
Escape to the cosiest little lodge in Iceland for love, log fires and the Northern Lights…
With a shattered heart and her career completely in tatters, Lucy needs to get away from her life in the UK. But, when she takes a job as hotel manager of the Northern Lights Lodge, she doesn't quite expect to find herself in a land of bubbling hot springs and snowflake-dusted glaciers – and in the company of gorgeous Scottish barman, Alex.
Determined to turn her life around, Lucy sets about making the lodge the number one romantic destination in Iceland – even though romance is the last thing she wants. However, as Alex and Lucy grow closer under the dancing lights of the aurora, Lucy might just learn how to fall in love again…
Readers love Julie Caplin!
'The crème de la crème of rom-com confection' Mrs W Reviews
'I have found a little piece of myself in the story…a joy to read' Kate McLaughlin Reviewer
'I loved this book…the slow building romance, the descriptions of the shop as it comes to life. When I finished it, I had an incredible urge to go bake something' Sharon Redfern, Librarian
'Simply brilliant' Nicola, Goodreads
'Another gem in this series' Rachel's Random Reads
"'A fantastic, huggable, hilarious and addictive read" - The Writing Garnet
"'It's all about the feels…I absolutely loved it" - The Cosiest Corner
"'Sweet, funny and deliciously heart-warming" - Frankly, My Dear…
"'I've already read it again since I finished it… a true sign of how much I enjoyed it" - Life Appears