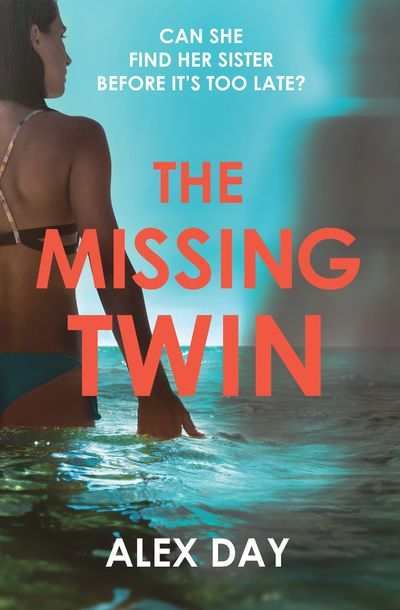 The Missing Twin
By Alex Day
A unique, exciting psychological thriller that will tug at your heartstrings, and keep you guessing until the very last page! Perfect for fans of Teresa Driscoll and Shari Lapena.
A missing girl…a secret to be uncovered.
Edie and her identical twin Laura have always been best friends. So when Laura surprises Edie at the Mediterranean holiday resort where she's working, Edie can't wait for the partying to start! But then, Laura vanishes without a trace…
At the same time, in a country on the other side of the sea, Fatima and her twin daughters set out on a harrowing journey that only the strongest – and luckiest – survive.
Edie and Fatima's lives are worlds apart, but now, their paths are set to collide, with devastating consequences. When Fatima hovers on the brink of survival, Edie must risk her own life to save her, and finally discover the truth about her missing sister.
"'The Missing Twin is gripping, compelling and heartbreaking. It's a story filled with anxiety and despair, but there's always that little ray of hope to give it a little bit of lightness. I love the way Alex Day balances grief, unexpected situations and the idea the future will be better. She kept me on the edge of my seat from beginning to end. I absolutely loved this terrific suspenseful story and highly recommend it" - With Love for Books
"'Really got under my skin… tense, emotional, heart-breaking and really gets you thinking about the world we live in" - It's All About the Books
"'Heartbreaking and compelling on many levels" - Dressed to Read
"'A brilliant read, that'll keep you guessing and turning the pages to find out what will happen next" - Jacob Reviews Books
"'A very enjoyable read and the suspense built well towards the excellent finish" - Between the Lines
"'Gripped my full attention as the story climaxed" - Crime Book Junkie