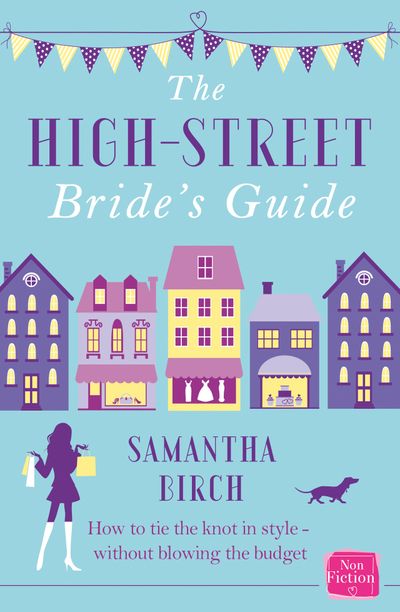 The High-Street Bride's Guide: How to Plan Your Perfect Wedding On A Budget
By Samantha Birch
'This book has truly changed my wedding, full of simple and affordable ideas to spice up any wedding on any budget – the writer clearly knows what they are talking about' Reader review
Samantha Birch has written for GLAMOUR, Brides, You & Your Wedding and Cosmopolitan Bride. She knows a thing or two about planning a wedding on a budget, how much you can expect to pay for everything and where to go to get it for less. And she's put it all down here.
You can say your vows in a catwalk gown so beautiful it reduces your mum to tears (and not because she paid for it).
You can style a reception so stunning your guests won't believe you didn't hire an A-list planner.
And you can sprinkle the day with personal touches that make everyone feel like you gave them special attention before they even got there. Without spending a house deposit on it. Honest.
"'We love this book; it's accessible, engaging and contains tons of tried and tested tips… this might just become your bible." - County Weddings Magazine
"'Written not only for brides but for anyone who may be involved in wedding planning, The High Street Bride's Guide is filled with passion and ideas that can really be put into practice." - Bride Hour
"'A hugely entertaining and informative read." - Smashing the Glass: Inspiration for Super Cool Jewish Weddings